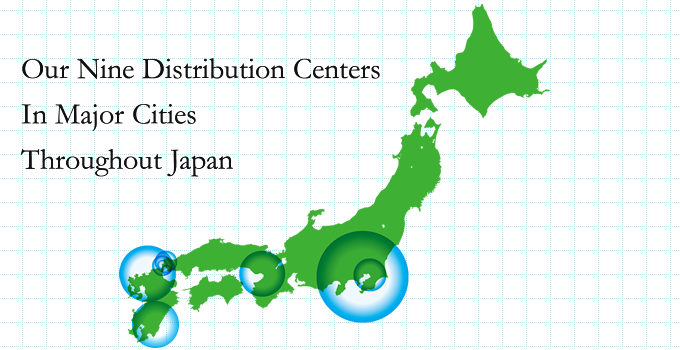 In addition to our Tokyo Bay logistics center, we have eight other centers in major Japanese cities including Miyakonojo, Funabashi, Osaka, Shimonoseki and Fukuoka. By utilizing our logistics solution services, which are focused on Transportation and Delivery Service, International Multimodal Transport. we have developed a streamlined logistics service. Our sights are set on being a Cold-Chain network service provider.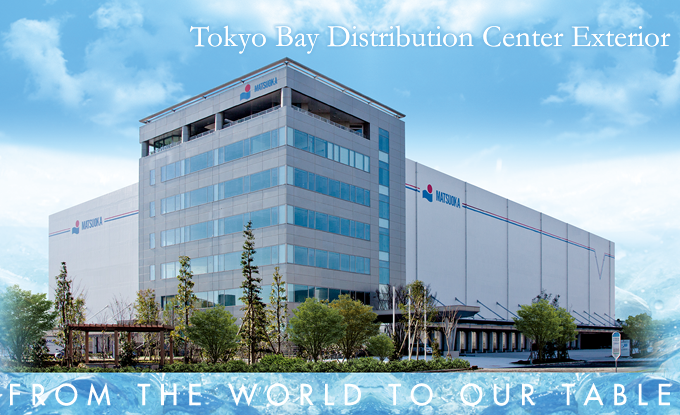 Details about our Tokyo Bay Logistics Center
Supporting our customers with nine domestic logistics centers, starting with our newest location, the Tokyo Bay Logistics Center.
Matsuoka Co., Ltd. Has been active and has played an important role in the logistics industry for more than 60 years in Japan, in the spring of 2013, we started operation of the "Tokyo Bay Logistics Center" at the port of Kawasaki, Higashi-Ohgishima, close to the greater Tokyo area to support the growing demand customers. It is the one of largest single site logistics centers nationally in Japan.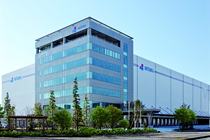 Tokyo Bay Logistics Center
88 Higashiogishima, Kawasaki Ward, Kawasaki City, Kanagawa Prefecture 210-0869 TEL.044-280-2271
Capacity: F-Class 54,000 tons, C&F-Class 21,200 tons, C-Class 4800 tons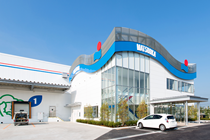 Miyakonojo Logistics Center
518-14 Makomeda, Homanbo Takajyocho, Miyakonojo City, Miyazaki Prefecture 885-1202 TEL.0986-53-2201
Capacity: F-Class 21,104 tons, C&F-Class 6,886 tons, C-Class 4,130 tons, freezing chamber 150 tons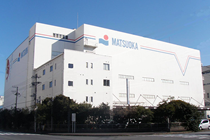 Funabashi Logistics Center
3-3-1 Hamacho, Funabashi City, Chiba Prefecture 273-0012 TEL.047-434-5566
Capacity: F-Class 24,900 tons, C&F-Class 1,700 tons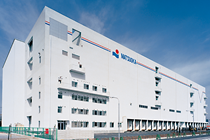 Osaka Logistics Center
4-1-43 Nankominami, Suminoe Ward, Osaka City 559-0032 TEL.06-6614-2211
Capacity: F-Class 33,000 tons, C&F-Class 8,600 tons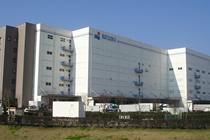 Fukuoka Logistics Center
2-1-20 Kashiihamafuto, Higashi Ward, Fukuoka City 813-0018 TEL.092-663-5115
Capacity: F-Class 41,000 tons, C&F-Call 9,500 tons, Normal Warehouse Temperature 1,800 units, Fixed Warehouse Temperature 1000 units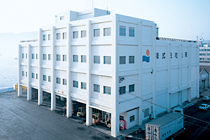 Shimonoseki Logistics Center (#1)
1-10-12 Higashi-yamatomachi,Shimonoseki City, Yamaguchi Prefecture 750-8512
TEL.083-267-5225
Capacity: C&F-Grade 1,750 tons, Normal Temperature Warehouse 2,900 units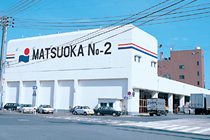 Shimonoseki Logistics Center (#2)
1-10-12 Higashi-yamatomachi,Shimonoseki City, Yamaguchi Prefecture 750-8512
TEL.083-267-5225
Capacity: Fixed Temperature Warehouse 1,850 units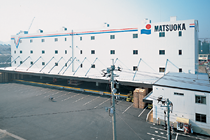 Shimonoseki Logistics Center (#3)
2-14-1 Higashi-yamatomachi,Shimonoseki City, Yamaguchi Prefecture 750-0066
TEL.083-267-8877
Capacity: F-Class 23,900 tons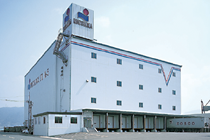 Shimonoseki Logistics Center #5
2-19-33 Higashi-yamatomachi,Shimonoseki City, Yamaguchi Prefecture 750-0066
TEL.083-261-1212
Capacity: F-Class 12,700 tons, C&F-Class 3,750 tons