Tokyo Bay Distribution Center
Site area 33,738 m2
Capacity 80,000 tons
F Class 54,000 tons
C&F Class 21,200 tons
C Class 4,800 tons
Launched in Japan's capital region - Domestically the largest scale, most cutting edge Low Temperature Distribution Center, leading the way in how Food flows.
In the spring of 2013, Matsuoka Co. Ltd., a pillar in the business of distribution in Japan, put the Tokyo Bay Distribution Center into operation. The largest scale low temperature distribution center in the country, it is situated in Higashiogishima, which is a highly convenient distance from the capital city of Tokyo.
The facility, which brings together the most cutting edge technology, is roughly 33,000 square meters and boasts the largest product storage capacity in the nation. In addition to functionality, we put meticulous care into its safety.
Our high grade frozen/low temperature distribution center lies at the heart of our company's distribution center network. With our integrated distribution service that utilizes this network, we are paving the way to the future of Japan's culinary culture.
Facilities at our cutting-edge distribution center
Positive Pressure Air Conditioning System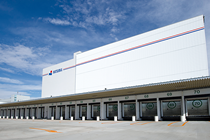 Truck Docks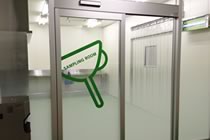 Sampling Room
Energy-saving non-Freon refrigerating facilities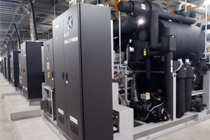 Refrigerating Machine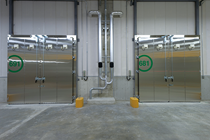 Refrigerating Room
Facilities and Structures For Implementing Safety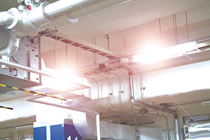 Private Power Generation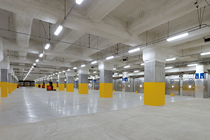 Earthquake Resistant Design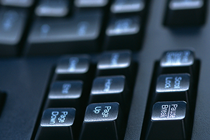 Cloud System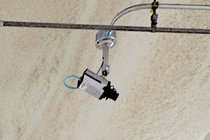 Security System
Sights Around The Facility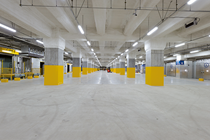 Platform
Passageway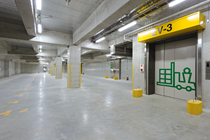 Chilled Space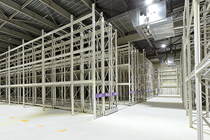 Refrigeration room (mobile rack)
Safe, hygienic amenity area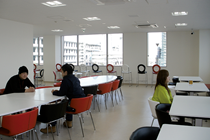 Cafeteria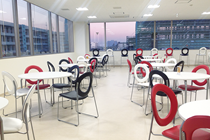 Cafeteria
Soothing company grounds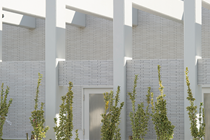 Greenification
Greenification