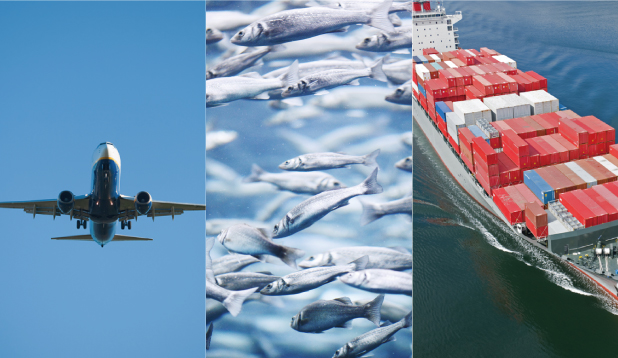 One of the core operations at Matsuoka Co., Ltd. since our founding over 60 years ago has been importing marine products from all over the world, and selling them domestically. For purchasing overseas, we have specialized abilities and professional negotiating skills that allow us to procure the best seafood. Thus, our import buyers are made up of our most elite staff. These specialists have high-level knowledge and marketing connections, as well as a firm grasp of the movements of Japan's domestic market and its needs.
In addition, we also do business processing raw seafood materials in China and Southeast Asia and importing them for the domestic market. For this, we have not only a staff that oversees buying, but also a product management section and a distribution section that oversees product storage and delivery. Coordinating internally, Matsuoka CO., Ltd.is able to exert its strength as a general trading company.
In recent years, we've increased not only our importing of marine products, but also our exports of Japanese marine products, as well as imports of other products. Additionally, we are selling Japanese Yellowtail and Bluefin tuna in the domestic aquaculture market.
Line